INTERNATIONAL TRAINING
Academic & Professional Studies Abroad (APSA)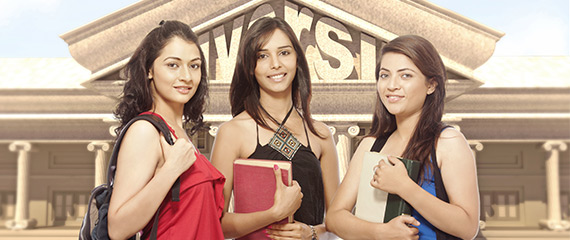 As an international consultancy firm with permanent office in Delhi, India. The company has been floated by a group specialized individuals having rich wealth of experience in international consultancy and overseas training-study tour management originating from ADB, WB, NORAD, DANIDA, USAID & GOB.
We are capable of implementing overseas programs in almost all the counties of Asia Pacific, Europe, Canada and USA. We have a strong international linkage with renowned universities and training institutes of global repute. We have a pool of more than 100 subject matter specialists, resource persons, consultants & facilitators of national and international standard.

Today we have offices and representatives in 22 countries. The global coverage of our operations is indicated below:
GLOBAL COVERAGE
ASIA
Indonesia, Malaysia, Thailand, Laos, Cambodia, Vietnam, China, Philippines, Japan, South Korea, Bangladesh, India, Pakistan, Sri Lanka, , Nepal, Bhutan
OCEANIA
Australia, New Zealand, Fiji, Tonga, Papua New Guinea, Western Samoa, Solomon Islands, Vanuatu, Cook Islands, French Polynesia, Kiribati, New Caledonia, Peru, Tuvalu, Wallis & Futuna
AFRICA
South Africa, Namibia, Uganda, Kenya, Egypt
EUROPE
United Kingdom, France, Germany, Italy, Switzerland, Turkey
AMERICA
United States Of America, Mexico, Brazil, Venezuela, Argentina
ORGANISATIONAL STRUCTURE
We have implemented projects funded by world bank Asian development bank, European Union, DANIDA, SIDA and other bilateral & multilateral funding organisations.There have also been many direct projects by Ministry Of Public Administration Bangladesh, Ministry Of Education Bangladesh, Ministry of Madrasah Education Bangladesh, Ministry of Bhutan, Ministry of health & Family Welfare Bangladesh & Many More.
Projects
| | | | |
| --- | --- | --- | --- |
| Education | Health | Agriculture | Financial Reform |
| Fisheries | Urban Development | Environment | Forestry |
| Governance | Telecommunications | Land Reform | Technical Vocational |
| Mining | Gender Development | Civil Service Reform | Rural Development |
| Oil and Gas | Transport | Climate Change | Micro credit |
| SME | Livestock | Crop Science | Tourism |
| Customs | Infrastructure | Project Management | I.T. |
We provide the following services
Out bound Training-Study tour programs in 30 countries around the globe
In-bound Training-Study tour programs anywhere in India
Consultancy related to Technical Assistance Program Implementation
Consultancy related to Impact Evaluation
We specialize in
Organizing overseas tailor-made and off-the shelf training course
Assist in participation in international seminar, workshop & symposium.
We organize all logistical arrangement to assist in attendance of such programs. You are welcome to visit us to know when & where such programs are held & how to enroll.
Developing overseas training operational plans
Assisting in implementation of subscription based overseas training programs