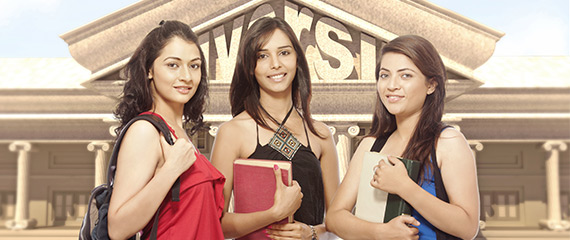 How Indian students can Apply for Scholarships Programs to study abroad?
International Scholarships Program for Indian Students - The decision to attend college in another country can be a difficult one to make. Being far away from your friends and family and being thrust into an unfamiliar environment is tough. Add in the problems of linguistic and cultural differences, even among fairly similar nations, as well as the high cost of studying and you can see how it might be both mentally and emotionally taxing to be an international student.


How Scholarships Programs Financially Help to Students
Scholarships and other financial can help take care of at least one of these concerns, but knowing where to look for such opportunities can also be a challenge. How do you find international student scholarships? Where do you start looking for money for college if you plan to study internationally? Do you apply for aiding your home country or in the country you travel to? What assistance is offered to international students?
Scholarships are the primary form of financial assistance available to students who wish to study in another country.
How Indian Students Obtain a international scholarships Program
Organizations exist to grant scholarship awards to students from the U.S. who wish to spend anywhere from a semester to four years attending college in another country, as well as students from other countries who wish to complete a portion of their studies in the United States. The best way to find out about international student scholarships is to do a scholarship search. Indian Students should also check with the school they'll be attending to find out about other available scholarships for international students. Scholarships and other forms of financial aid are out there if you know where to look. Start early and be diligent and you might be surprised by all the international student scholarship you'll find. Details about few scholarships available for international students are as below:
Why Attend admission Day ?
- On the spot admission decisions
- On spot scholarship assessment
- Comprehensive guidance on the admission process
- Information on Scholarships and funding options
- Briefing on visa documents
List of the AVAILABLE GOVERNMENT & UNIVERSITY SCHOLARSHIPs IN AUSTRALIA
| AUSTRALIAN GOVERNMENT SCHOLARSHHIP | AUSTRALIAN UNIVERSITY SCHOLARSHIP |
| --- | --- |
| Australian Award Scholarship | Sydney Achievers International Scholarship |
| Australian Award Fellowship | Macquarie University International Scholarships |
| Endeavor Post Graduation Scholarship Award | Melbourne International Research Scholarship |
| Endeavour Executive Award | University of Adelaide Scholarships for International Students |
| International Postgraduate Research Scholarship | Latrobe Academic Excellence Scholarship For International Students |
AWS International Scholarship Program
AWS International Scholarships are awarded to full-time international students pursuing a minimum bachelor's degree or equivalent in a welding or related field of study. Students must be in the top 20% of the institution's grading system. Proof of country citizenship is required with each application.
Eligibility Requirements
Applicant must have completed at least one year of welding or related field of study at the Baccalaureate degree-granting institution
Student must be enrolled full time
Official proof of acceptance from the academic institution
Proof of country citizenship
Applicant must submit all required application information
Applicants may reapply; however, persons who have received this award may reapply and may be granted the award for a maximum of four times
Financial information regarding tuition and fees from the academic institution must be included with each application
American Associaton of University Women International Fellowships
International Fellowships are awarded for full-time study or research in the United States to women who are not United States citizens or permanent residents. Both graduate and postgraduate study at accredited institutions are supported. Several fellowships are available for study outside of the U.S.
NSCS Academy Abroad Scholarship
NSCS is proud to present the Academy Abroad Scholarships, which encourage academic excellence through the study abroad experience. We at NSCS encourage all of our members to gain the global exposure and perspective that is so critical to remaining competitive in the modern workforce. We are pleased to offer the Academy Abroad scholarship to our members in order to help defray the cost of the of the Academy Abroad. There will be three $500 scholarships, awarded to the applicants who can best demonstrate how these programs will help them develop professionally and academically.
Eligibility
Must have at least a 3.4 GPA
Must be an NSCS member in good standing
Must be enrolled in an undergraduate program in an accredited institution
Must have applied and been accepted into the one of the Academy Abroad programs
Must have a completed member profile
SIT Study Abroad HBCU Scholarships
The mission of the School for International Training (SIT) is to prepare students to be intercultural effective leaders, professionals, and citizens. In so doing, SIT fosters a worldwide network of individuals and organizations committed to responsible engagement in a changing world.
SIT offers HBCU scholarships are offered to students enrolled in Historically Black Colleges and Universities (HBCUs) to participate in any SIT Study Abroad program.
For more information about this opportunity, please visit:
http://www.sit.edu