Education System in Ireland

The levels of  education in Ireland are primary, secondary and higher (often known as "third-level") education. In recent years further education has grown immensely. Growth in the economy since the 1960s has driven much of the change in the education system. For universities there are student service fees which students are required to pay on registration, to cover examinations, insurance and registration costs.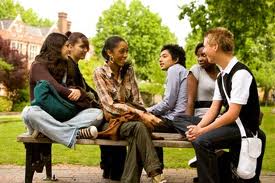 The Department of Education and Skills, under the control of the Minister for Education and Skills, is in overall control of policy, funding and direction, whilst other important organisations are the National Qualifications Authority of Ireland, the Higher Education Authority, and on a local level the Education and Training Boards are the only comprehensive system of government organisation. There are many other statutory and non-statutory bodies which have a function in the education system.